Fridays have a celebratory feel, ushering in the joys of the weekend. While other days may provide guidance for cuisine, a la Meatless Monday or Taco Tuesday, alliteration is used at its best for the end of the week: Fish Fridays. Sure, we may be a smidge biased, but it also means we know a thing or two about celebrating with indulgent meals bursting with flavor and Omega-3s.
Superb Salads
Salads are packed with nutrients, refreshing on the palate, and work well as a first course or standalone dinner. If you're craving a bit of spice, lots of protein, and fresh herbs, try the Calabrian Chili Tuna and Lentil Salad. The mix of hearty lentils with filets of spicy Calabrian Chili Tuna is both satisfying and delicious. For something brighter, with a touch of zest and vegetables galore, the Lemon and Herbes de Provence Tuna, Farro, Red Pepper and Spinach Salad is the way to go. The acidity of the lemon in the tuna with toasty and nutty notes in the farro are a perfect complement to each other.
Breakfast for Dinner
Breakfast for dinner can be such a treat, especially with these recipes. Shake up the traditional skillet of tomatoes and eggs with Tuna Shakshuka. The addition of luscious yellowfin tuna in olive oil adds a richness that brings it to a whole new level. Tuna Asparagus Quiche with Sundried Tomatoes is another mouthwatering option that's full of tender veggies. Silky tuna elevates the texture of this buttery egg tart.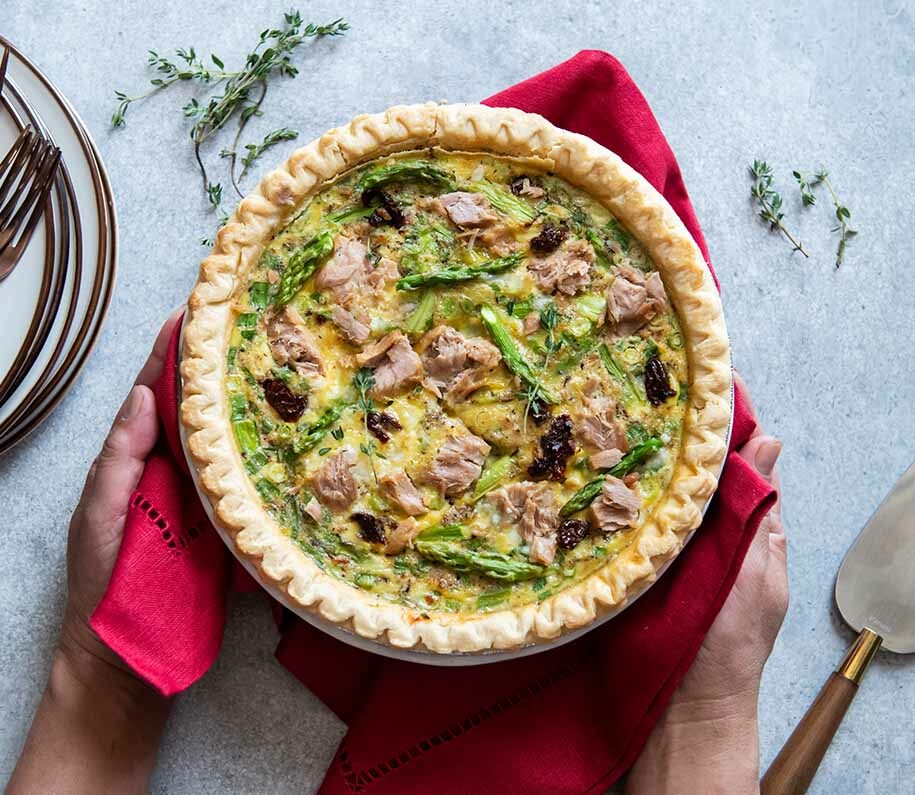 Heavenly Pastas
There's nothing like a bowl of warm pasta to warm the soul. Earthy with a hint of sweetness, Pistachio Pesto Tuna Pasta is the epitome of a simple and elegant dish. If you're craving a more decadent meal, we recommend Garlic & Tuscan Herb Penne Pasta in Creamy Sundried Tomato Sauce. The garlicky and herbaceous tuna complements the velvety sauce and tang from the sundried tomatoes.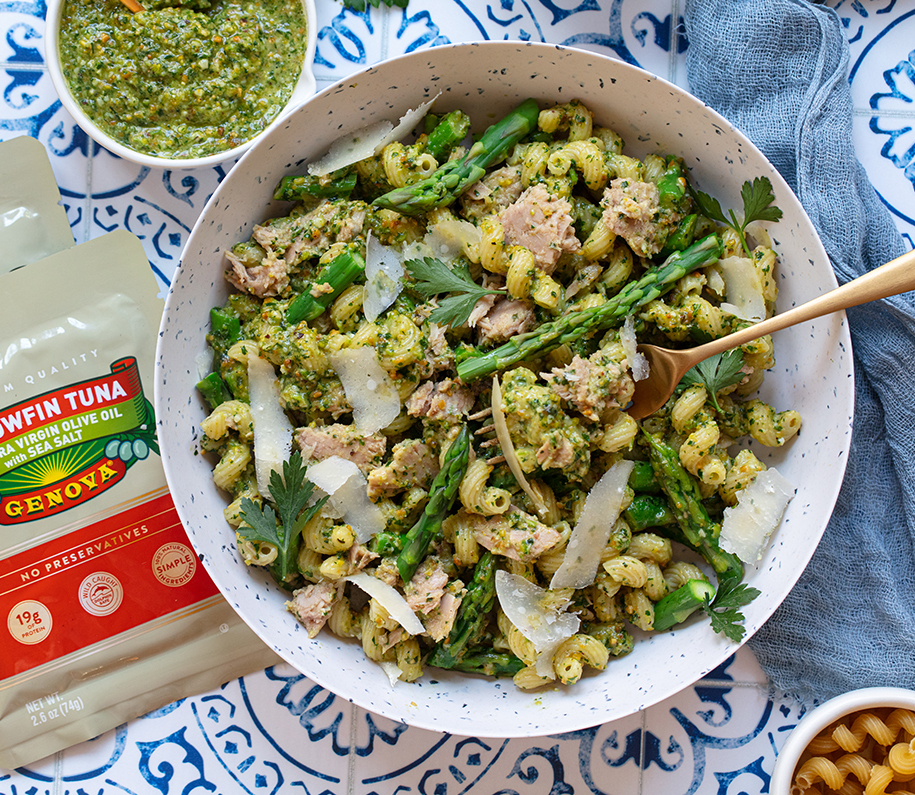 Mediterranean Faves
Embrace the Mediterranean mindset with meals that are meant to be savored. Mediterranean Instant Pot Rice with Tuna is as nutritious as it is decadent, with scrumptious ingredients like tuna, olive oil, red peppers, and spinach. It's a dish that's easily customizable, too—try it with Calabrian Chili or Garlic & Tuscan Herb Tuna, or adding a different veggie. Another option is to enjoy this take on the Greek classic Tuna Spanakopita Pie. The pie form (as opposed to small, triangular pastries) plus luscious yellowfin tuna provide a few simple, yet impressive, twists to the flaky, flavorful dish.