The Mediterranean diet focuses on simple and delicious ingredients that are layered with flavor — and proven health benefits. It's flexible, so no calorie counting or portion measurements are needed. Think of fresh Mediterranean dishes and ingredients, and you'll have a good idea of what this diet is about. There are a few limitations, like reducing how much red meat, processed foods, dairy, and sweets you eat. If you want to make some delicious lifestyle choices, this might be a good option for you.
This popular way of eating is loaded with a variety of food options and very easy to follow. Enjoy olive oil, fish, fruits, beans, nuts, dairy, dark chocolate, moderate amounts of red wine, spices and herbs.
While the Mediterranean diet has gained a lot of popularity over the last decade, it's actually been in practice for many years. In the 1950s, American researcher Ancel Keys discovered that people living in regions around the Mediterranean were in better health than Americans at the time. Fast forward to 2023, and the Mediterranean Diet is now endorsed by the American Heart Association as a way to help reduce the risk of heart disease — and by the Dietary Guidelines for Americans (2020-2025), which cites the diet as an overall healthy way of eating that can be applied to both children and adults. Paired with exercise and an overall healthy lifestyle, it's becoming more widely known as an effective way to help maintain a healthy weight.
With Genova's meaty tuna packed in luscious olive oil, you're getting both delicious protein and healthy fats — two keys to the Mediterranean Diet. Want to kill three birds with one stone? Our new tuna filets with flavored olive oils incorporate spices and herbs that add to what makes the Mediterranean diet so tasty. Plus, the fusion of cuisines from Spain, France, Italy, Greece, Turkey, Northern Africa makes this way of eating especially diverse for your tastebuds.
Try some of these dishes inspired by the Mediterranean lifestyle.
This recipe is almost too lovely to eat. (Keyword: almost.) Roasted tomatoes become the star of the show when they're stuffed with our mouthwatering Garlic and Tuscan Herb Tuna, brown rice, crunchy veggies, a bit of parmesan, and fresh parsley.
Spice things up with this hearty salad. Arugula, cucumber, cherry tomatoes, and mint bring the freshness, while our Calabrian Chili Tuna and lentils provide the flavorful and filling protein.
These light and vibrant kebabs are packed with protein, bright herbs, and enticing seasonings. Skewer the low-carb kofta for a perfect handheld appetizer or main dish.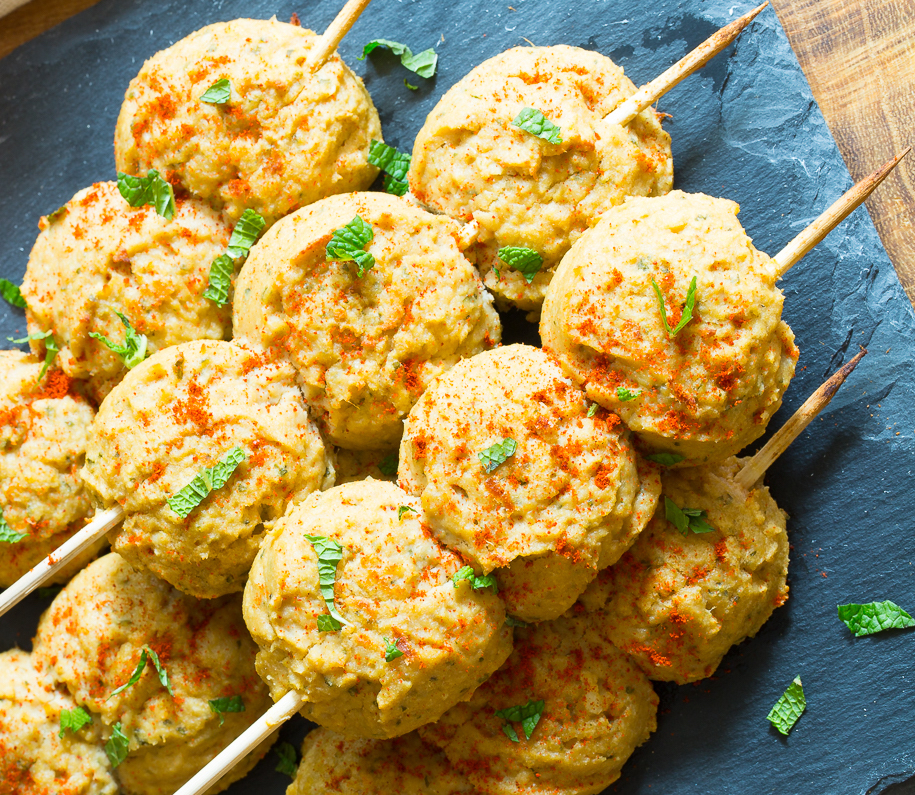 Earthy and slightly bitter brussel sprouts, succulent tuna, and sweet, tart fruits bring this dish together. Herbes de Provence, garlic, salt and pepper bring the flavor profile to new heights.
A satisfying dish can be as easy as using an avocado as a vehicle for a savory and salty tuna-focused filling. Herbaceous pesto brightens it up, while sundried tomatoes bring just enough acidity to keep every bite balanced.